Description
EAA's as RTD in delicious Tropical Mango taste
3.000mg EAA
105mg caffeine
Without sugar
Without dyes
Vegan
Sensational taste: Tropical Mango
The Nanosupps Amino VIBE contains all 8 essential amino acids. That means besides the well-known BCAA L-leucine, L-isoleucine and L-valine also all other essential amino acids. They supply all the amino acids that provide the building blocks for muscle building during increased muscle strain and in diets. The 105mg caffeine provides an immediate energy boost. Thus you can use the Amino VIBE as a PRE-workout or as an energy drink at work and at school.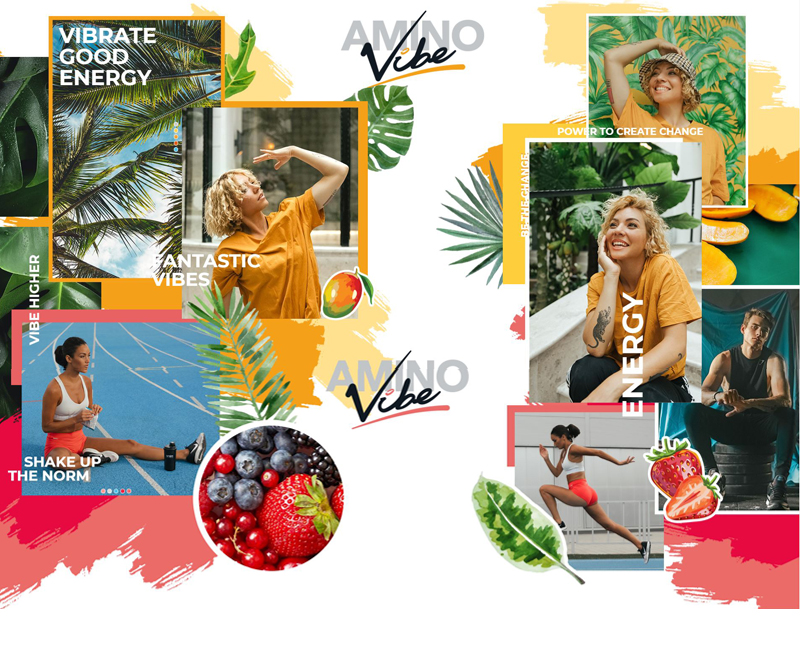 Ingredients
Water, carbon dioxide, acidifier (citric acid), L-leucine, L-lysine hydrochloride, L-valine, L-threonine, L-isoleucine, L-methionine, L-phenylalanine, L-histidine hydrochloride, L-tryptophan, L-theanine, flavour, natural caffeine (0.032%), sweeteners: sucralose, acesulfame K; vitamins: pantothenic acid, vitamin B6, biotin, vitamin B12.

Warning notice

Not suitable for children, pregnant women, nursing mothers and persons sensitive to caffeine. Mixing with alcoholic beverages is not recommended.
Sales description
Caffeinated soft drink with amino acids in mango taste Pasteurized. With sweetener. Caffeine content (32mg/100ml).
Net content
1 can = 330ml
Country of origin
Germany
NANO SUPPS Amino VIBE RTD
Dhs. 14.50
Pink Berry